Herzog supports the German racing team municHMotorsport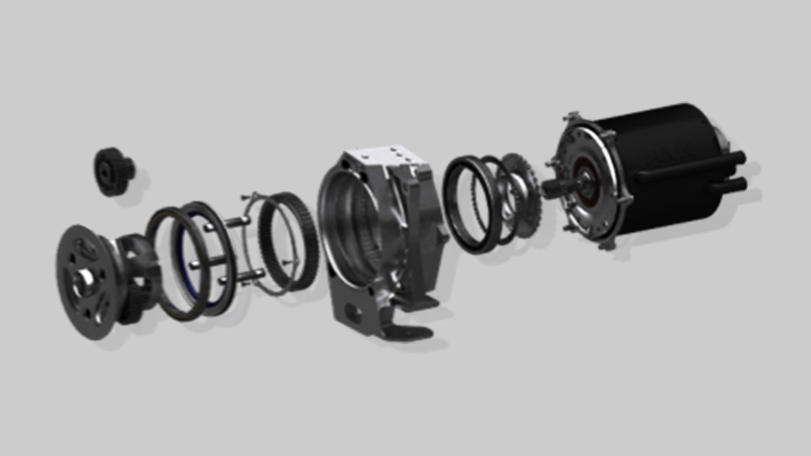 Herzog supports the German Racing Team municHMotorsport, which participates successfully in the international competition of racing car design and construction, since the "Formula Student Germany" was born in 2005. Currently more than 70 students coming from different disciplines such as automotive technology, mechanical and electrical engineering, civil engineering and business administration, work together to face this great challenge.
An important group of professors of the University of Applied Sciences assist the team by providing their specific knowledge and experience. Since 2010 municHMotorsport competes also with an electrically driven vehicle in addition to a combustion motor racing car.
Herzog has all times actively supported the team by manufacturing the gear box. In 2015 the racing team decided to change to a four-wheel drive solution for its new powertrain concept. It comprises four planetary gears for the propulsion of the wheel hub motors. The complex turned and milled parts are manufactured efficiently and with high precision by Herzog.
Nel 2015 il Racing Team ha optato per una versione a quattro ruote motrici, che utilizza 4 riduttori planetari per il movimento del gruppo ruota (ruota con motore elettrico integrato). Herzog effettua le lavorazioni di fresatura e tornitura, su pezzi complessi, in modo efficiente e preciso.
By means of machines that are specifically designed for this manufacturing process, Herzog is able to carry out in one session all operation steps such as turning, milling and toothing. Subsequently, all parts are hardened and further processed internally in Herzog. This way, long waiting times between each single processing step are prevented and consequently a rapid and at the same time a high-quality manufacturing process can be guaranteed.
Already in 2015, at the "Formula Student" event in Austria, municHMotorsport won the "Eco Powertrain Award". This award acknowledges the extremely high quality and accuracy of the components produced by Herzog.