hGears awarded by Schaeffler Group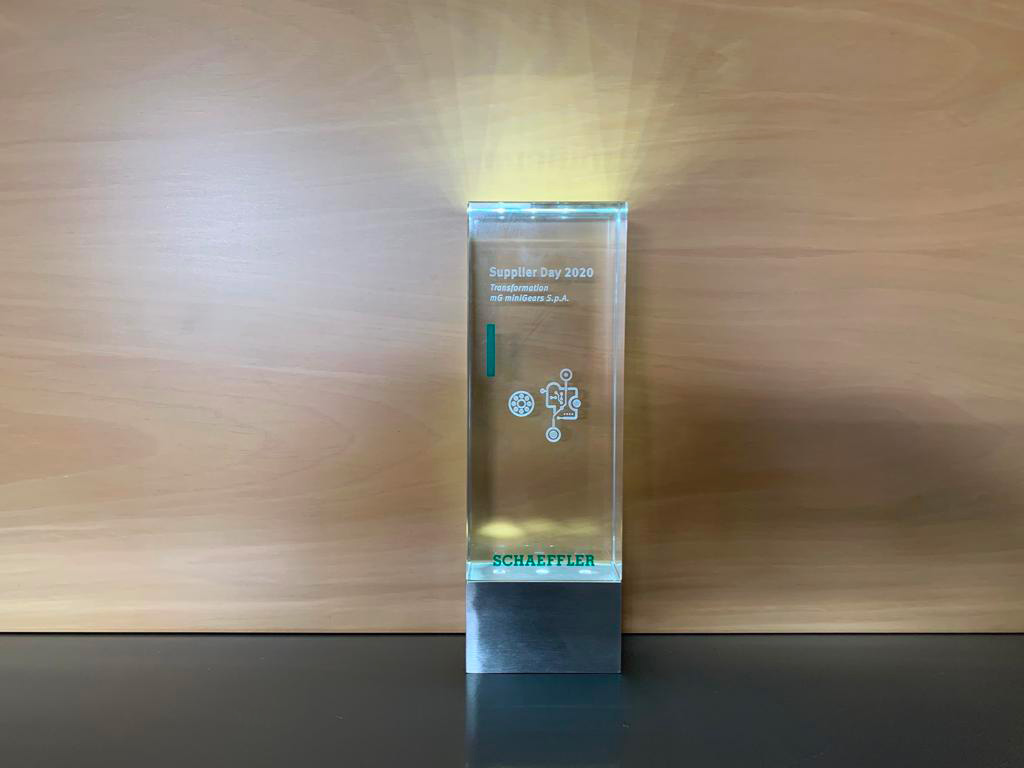 On September 15th, during the first Schaeffler Digital Supplier Day "Partners For Performance", with more than 1.000 suppliers connected from all World regions, the best partners in 6 different categories have been awarded by Top Management of Schaeffler Group.
miniGears Padova, the Italian Plant of hGears Group, has been awarded as best supplier in "Transformation" category, for continuous improvement of manufacturing processes (material flow, shop floor layout, automation, machine data connection and digitalization), based on Lean Manufacturing concepts.
Yesterday, Mr Schupp Senior VP Purchasing Automotive and Mr. Emig, Director Purchasing Business Unit Transmission-Technologies, visited our Italian Plant to handover the Award, thus celebrating with us this important achievement.
We are very proud and honored to receive such award and to be a valuable and reliable partner in providing New Mobility system solutions