Commitment to Excellence – The new Chinese plant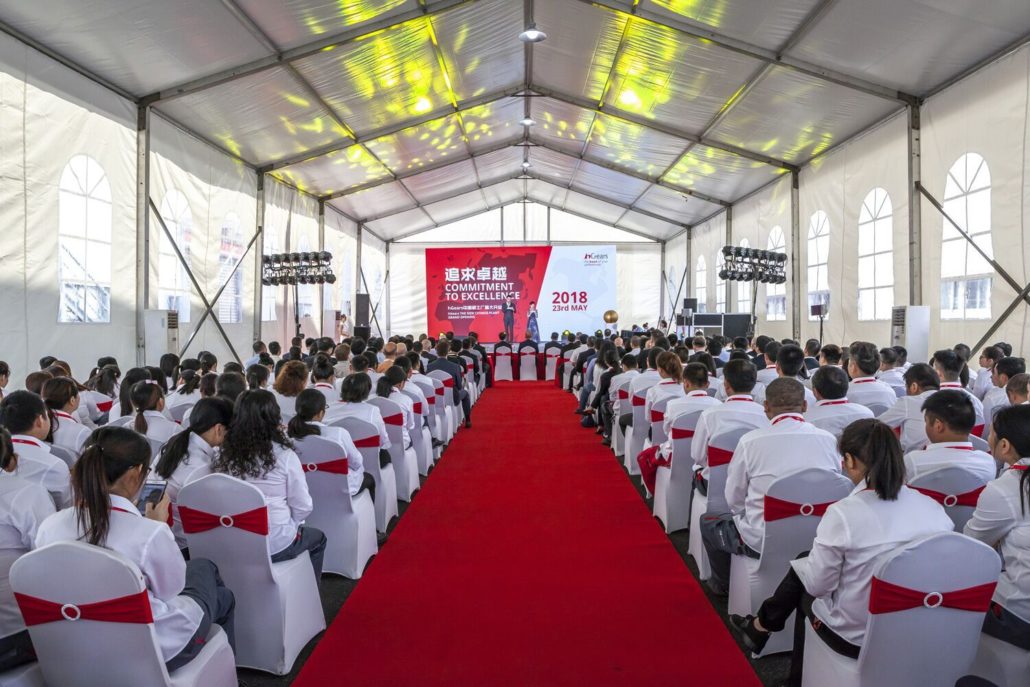 On May 23rd, the Grand Opening of the new miniGears Suzhou plant, the Chinese subsidiary of the hGears Group, took place. The event's entertainment included videos, management & government speeches, shows and a special opening ceremony moment. More than 340 people participated at the event, including local authorities, customers, suppliers and business partners.
The new plant is located in 9 Yangpu Road in Suzhou and has a surface area of 17,000 sqm.
The wider area and the new location are the result of some specific goals: the new plant is specifically designed to optimize the production workflow and to increase the productivity, adopting the Lean Manufacturing principles.
With this new plant hGears is ready to deal with the upcoming market challenges and to become a relevant player in the in the e-Mobility market in China, one of the most interesting markets in China in the near future.