hGears wishes you Happy Holidays and a fulfilling New Year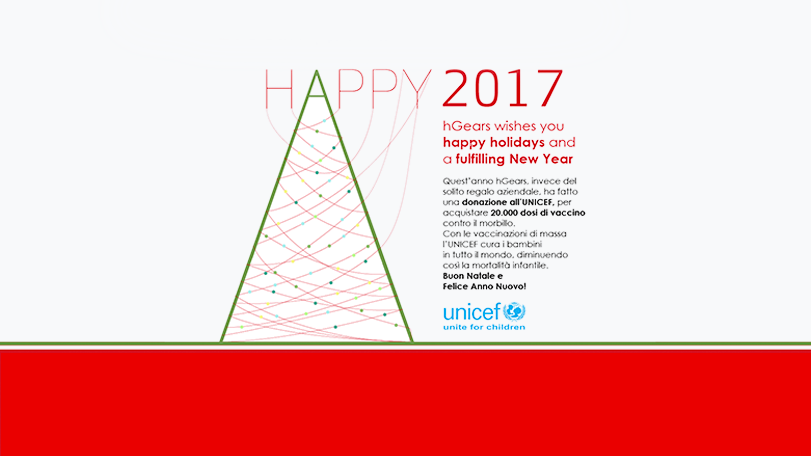 Even this year hGears has decided to support humanitarian initiatives, instead of buying Christmas cards.
Our Group has chosen to make a donation to UNICEF for the purchase of 20.000 measles vaccine doses.UNICEF is taking care of children all over the world, preventing infant mortality and improving their future.
Happy Holidays and Happy 2017!