Work-life balance: hGears Padova obtains the Family Audit certification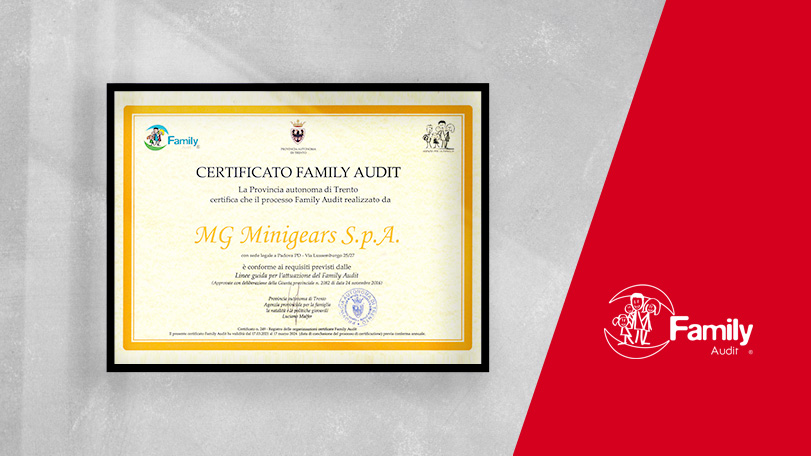 hGears Padova, our Italian plant, has obtained the Family Audit certification: this management tool is a national standard but also internationally recognized and certifies the work-life balance of its employees.
hGears' project is to develop welfare policies, create job flexibility and improve the business climate, but also to promote communication and employee involvement.
The company will start to implement three-year plan's measures, which aim to strengthen these aspects focusing on continuous improvement of the workplace.
In the coming months we will provide the latest updates on the next steps to take.